home1
Artist
I make art to celebrate something beautiful, make sense of what's painful, and generally to understand the world.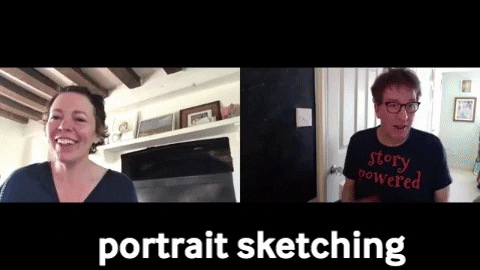 Watch Olivia Colman be drawn.
---
Writer
Stories entertain, educate, persuade and inspire. I write stories, tell them, and help others do the same.
I write journalism. I've published six BOOKS in 16 languages. My latest is about public speaking and presenting:
Find out more, here. Buy it here:
home2
It's called an ADEQUATE podcast, because I can't do perfect. Nor (probably) can you.
Click on the pencil to listen and subscribe.
---
Currently…
Take a look at my NOW page
---
"Very good, very funny. In fact… it made me laugh."
– Harold Pinter, Nobel-winner
"John-Paul Flintoff is the most practical dreamer I know"
– Philippa Perry, BBC Television
"It's not often we have a paragon on the show… very funny"
– Jane Garvey, BBC Radio 4 Woman's Hour
home3
Latest Posts
---
Newsletter
I save my best stuff for people who subscribe to my emails. You can be one of them.
Every Friday I send out a few things I think are worth sharing – straight to your inbox. It's free, HERE. No spam. Unsubscribe whenever you like.
---
Me, in 18 seconds
A teeny tiny CV, with links to assorted rabbit holes, HERE