home1
Tell powerful stories
I tell stories, to entertain, educate, persuade and inspire. And I help others do it too.
I'm a journalist, author and performer.
As a writer and editor on The Financial Times and The Sunday Times for 15 years, I specialised in long narratives, spending months on a story.
One, about a little-known charity, raised £500,000 – without even asking for money. That's how powerful storytelling can be.
---
Writers assess my writing
"Very good. Very funny… In fact, it made me laugh"
- Harold Pinter, winner of the Nobel Prize for Literature
"One of the best feature writers on Fleet Street, John-Paul can turn his hand to just about anything"
- Eleanor Mills, Sunday Times Magazine editor
home2
Bring it to life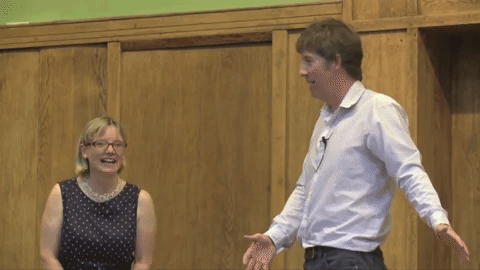 I use all kinds of exercises when I'm teaching storytelling.
The exercises teach you to:
- earn people's attention,
- make abstracts "human", to move and inspire, and
- use cliff-hangers to keep your audience with you.
Click HERE to try a bit of (mildly) competitive storytelling with me.
---
Testimonials
"Amazing. We thought you would be quite good but had no idea how good. The exercises were a great way for people to engage with each other, and taught us a lot about ourselves"
- Steve Vrnakis, head of Google Creative Labs
"You really helped us to think about how we engage with individual donors – thank you"
– Great Ormond Street Hospital fundraising division
"The brand managers loved it. I've never had such a positive reaction to an expert before"
- Unilever, food division
home3
I speak, you speak
I'm grateful to have spoken to audiences of as many as 5,000 people, on four continents, and online.
I draw on this to teach others to be better at speaking and presenting, about which I'm currently writing a book.
---
And finally…
"John-Paul Flintoff is the most practical dreamer I know"
– Philippa Perry, BBC Television
"It's not often we have a paragon on the show… very funny"
– Jane Garvey, BBC Radio 4 Woman's Hour
"Like Brene Brown, but with more physical comedy…"
– Elizabeth Gilbert, author of Big Magic