home1
I teach storytelling to businesses and fellow writers – showing that anybody can learn to inspire, educate and persuade an audience.
I'm an award-winning journalist, writer and editor on some of the world's leading English papers and magazines.
I've published five books, in 16 different languages.
---
"Very good. Very funny… In fact, it made me laugh"
- Harold Pinter, writer and Nobel Prize winner
"It's not often we have a paragon on the show… very funny"
– Jane Garvey, BBC Radio 4 Woman's Hour
home2
Performer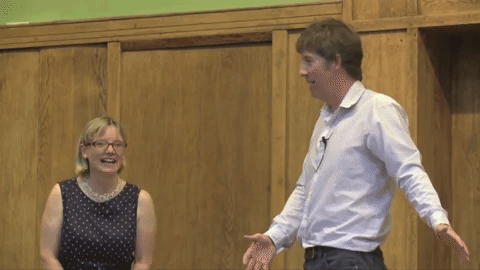 Not everybody wants to be a performer on stage, but improvisational theatre can teach you so much, about:
- leadership and social interaction,
- storytelling, and
- being ready for anything, just as you are.
I've used impro games and exercises in my work with some of the biggest and best companies in the world.
---
"Amazing. We thought you would be quite good but had no idea how good"
- Google Creative Labs
For more consultancy clients, CLICK HERE
home3
Speaker
I talk about changing the world, being more creative and having better conversations.
I've spoken to audiences of as many as 5,000 people, on four continents.
---
"You're like Brene Brown, but with more physical comedy…"
– Elizabeth Gilbert, author of Big Magic
"John-Paul Flintoff is the most practical dreamer I know"
– Philippa Perry, BBC Television
"We love you JP"
- Alain de Botton, founder, The School of Life